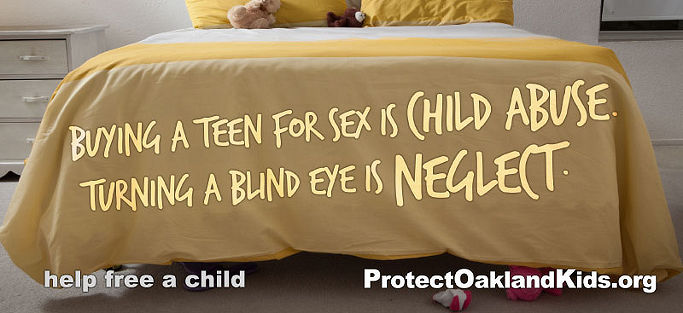 The Alameda County District Attorney's Office and MISSSEY have launched a campaign to put child sex traffickers on notice, reach out to victims, and ask for community support to end trafficking. The 27 billboards and 30 bus shelter ads placed throughout Oakland have three clear messages. District Attorney Nancy O'Malley speaks to the goals of the campaign in no uncertain terms:
To the buyers and sellers of children for sex: You will be prosecuted in Alameda County by my office, which leads the nation in human trafficking prosecutions.
To victims and survivors: Getting out of the situation is possible, others have survived and "U can 2."
To the community: It is time to come together and end sex trafficking. 
Spread the word–we have zero tolerance for trafficking in our neighborhoods. Share this blog post on Facebook, and report suspicious behavior to the human trafficking hotline by phone 1 (888) 373-7888 or text Be Free (233733).
WestCoast Children's Clinic works with over 100 sexually exploited youth at any given time. We need your help.